Hello, fellow Celestians! We are here with another edition of our newer Celestia Citizen newsletter! I hope everyone is ready to be a Endwalker on two fronts! As we are walking toward the end of 2021, we are also walking to the end of the FFXIV story that began with A Realm Reborn over a decade ago! As for major holidays, Christmas is on Saturday, December 25th! But that's just a start on what is sure to be a wonderfully filled out newsletter!
---
Final Fantasy XIV: Endwalker News
To open things up on this joyous time of year, Final Fantasy XIV has begun its last transition into the newest expansion of the series: Endwalker! Early Access began early on Friday, December 3rd and is expected to continue on until the game's official launch on Tuesday, December 7th. The journey to get a taste of the new expansion via Early Access, unfortunately, has been met with harsh challenges of both the community and the game itself.
The game runs smoothly enough once players are able to get in. However, challenges were met in finding ways to combat the AFK timers that would remove a player from game after 30 minutes of inactivity.
Thankfully, many of these challenges were addressed and combated successfully by the development team. However, this was just one issue addressed in response to a bigger one.
Throughout the course of the weekend, players have been meeting persistent login queues, full worlds, disconnect errors, and a sympathetic development team – Most notably, Naoki Yoshida aka Yoshi-P (the Director and Producer of Final Fantasy XIV).
https://na.finalfantasyxiv.com/lodestone/news/detail/2d402ccbc4eb78427223ea9420fa3e81cf20dccf <-Initial acknowledgement of server congestion issues on December 3rd
https://na.finalfantasyxiv.com/lodestone/news/detail/1c59de837cc84285ad1cdb4c9a9cad782363f25b <-Second acknowledgement of server congestion issues persisting as of December 5th
All of this traffic does come due to a series of things that were most unexpected: A delay of the game outside of its normal expansion release window by several months, COVID-19 shaping the world to change how some players spend time at home, World of Warcraft's latest business moves driving much of its fanbase over to FFXIV, the promise of a story ending after a decade of being told across one game and 4 expansions, and so on.
Despite these problems, we must accept some truths. We must accept that despite all of these setbacks, none are more sympathetic to the community's plight than Yoshi-P himself.
The game will be playable, and we will be enjoying it in the days to come. Yet we must accept that it will take dedication, and it will take time. Support your fellow players, your fellow FC mates, and remember that we waited two years and more for this new story…a few more days will be worth it. Personally, I'm looking forward to Reaper.
---
Social Events
Here it comes. Our lovely social event section. Firstly, this was NOT an official social event but a mere opportunity of the Free Company (FC). With the availability of the snowman as a usable mount , it led to numerous players deciding to put it to good use. Pictured below is a perfect usage of said mount:
Next, the next social event due to unfold for the Free Company is due to have a formal date announced very soon (It is subject to adjustment due to the current state of XIV)! We will be having our annual holiday party, which will include darts and giveaways of various goodies (minions, mounts, barding, weapons, etc) mixed in with some games!
Be sure to RSVP via the FC Discord located in the respective link on the site here so you are aware of when it will occur!!!

That's it for social events! Expect December to be quiet save for a new expansion to enjoy, and the holidays themselves!
---
Regarding Account Security in Final Fantasy XIV
Note that this is just a re-up from the prior month's newsletter but is quite serious enough to point out.
While this may seem a bit out of place to have on our monthly newsletter, it reflects a very important aspect of enjoying your online lifestyle: Account security.
Recently, I had made a goodwill post on the FC Discord regarding the recommendation and benefit of 2-step verification or multi-factor authentication.
Can you have your XIV account hacked? The answer is Yes, absolutely. You may have been enjoying a wonderful walk through one of the major cities, and all of a sudden, you see a tell or message come your way. Want lots of Gil for cheap real-world currency? Or are you being asked to advocate on a forum post at a link that looks 'official'? Or is someone asking you to go to a specific page and vote for something? In any case, these direct messages to you are nothing special except to the ones who send it.
All these hackers need is to get your login username and password for your Square Enix account, and then they can jump in-game and kill your Gil and item storage. What's worse is if you're also in a Free Company and have access to some or all of the FC's chests, these same hackers can hijack that content the same way and leave your fellow FC members reeling hard from loss.
How do I keep these sus hackers from getting my account accessed?
Good question. Fortunately, Square Enix offers THREE different ways to secure your account.
In FFXIV: Go to your Mog Station page (where you can manage your licenses, go to the shop for buying stuff, etc) > Square Enix Account Settings > "One-Time Password" > Select your choice of "token" or authenticator (per the image attached):
Security Token (key ring type, physical token): Retails for $14.99, no software on phone to juggle
Software Token (smartphone app): No cost, and uses Square Enix's official Software Token app
Software Authenticator (smartphone app): No cost, offers flexibility on choice of authenticator app (Google, Microsoft, IBM, Authy, etc)
Once you have picked one of these 3 options and successfully registered it to your account, you are all set! Just be sure to grab your Emergency Removal Password from your SQEX account page and store it somewhere, such as across any accessible emails you keep for your own use.
Look for 'Token Usage Status' section on your SQEX Account Page – This is where your SQEX ID, your Security Token state, and Emergency Removal Password will be.
What is an Emergency Removal Password?
To sum things up, we are in an era where MFA and 2FA will become paramount in securing not just your Final Fantasy XIV account, but any account online. I personally use an app like Authy for Reddit, Discord, Twitch, my Square Enix account, and so much more!
Consider this in closing for this section: Is a few extra seconds to login worth lowering your risk of account loss to nearly zero, or is losing your account worth more than giving up a few seconds of time for login?
---
Holiday Movies – What to Watch?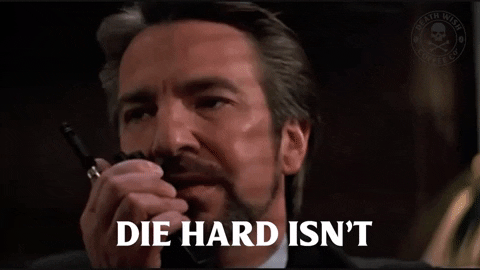 Here is one more section I want to close out the newsletter with. With it being the holidays, I feel that I should share something that many of us will want to defer to. And that is: What to watch for the holidays (or for those long DPS queues)?
Thankfully, one movie that is worth watching around the holidays is Die Hard. It's a masterful action movie that takes place around Christmas, and is perhaps one of the greatest movies imaginable (that is subject to debate of course 🙂 ). It is simply about a NYPD detective (Bruce Willis) who comes to California for his wife's Christmas party at a major corporation's LA division. In the process, the party is subjugated by a series of professionals led by the charismatic Hans Gruber (Alan Rickman) to pursue a theft of $600 million USD. And the only one who stands in their way of success is none other than John McClane himself. Note that it is NOT a family friendly movie.
If you're looking for more festive holiday movies that conform closer to the idea of Christmas, here's a list:
-Scrooged: Bill Murray stars in this 80s style take on A Christmas Carol. It's modernized by 1980s standards, and gives us Bill Murray to enjoy as a take on Ebenezer Scrooge. Not family friendly.
-Home Alone, Home Alone 2: Macaulay Culkin gave a double whammy of Christmas movies where he gets left alone to fend for himself away from his family. In the course of doing so, he encounters a pair of thieves who seek to commit large style burglaries around the holidays. Who can stop them save this young man?
-The Santa Clause: Tim Allen shows us what happens when being Santa Claus is not so much a person but more a symbol, a character, an idea of Christmas. Note there are two other movies but they are decent compared to the original.
-Bad Santa: This is NOT a family friendly film. Come into it expecting to see Billy Bob Thornton pursuing vices galore as a small time safe cracker who uses the holidays to pursue shopping mall burglaries, and begins to question his lifestyle with the introduction of certain elements.
-A Christmas Carol: Where to start with this general story? There's one starring George C Scott that is pretty definitive, but there's also a Hallmark style one where Patrick Stewart stars and is pretty good. There's also alternate takes on it such as the Muppet variant, Scrooged (which I mentioned above), and the Disney take with Jim Carrey voicing Scrooge. Anyways, it's a story about an old miser named Scrooge who gets an intervention from a long-dead friend of his who entreats with Scrooge an opportunity to change his life for the better. This comes through three spirits that haunt Scrooge through his past, his present, and his possible future.
-Elf: Will Farrell stars as a human-raised-elf who goes hunting for his biological father in New York City. Simple premise, but the movie is so much more meaningful than that, and worth a watch.
-National Lampoon's Christmas Vacation: Chevy Chase brings Clark Griswold back for another Vacation movie, set around the Christmas holidays. Again, this is NOT a family friendly film.
-A Christmas Story: Seriously, who hasn't seen this enough times already with the 24 hour marathon on TV every Christmas? A young boy pines for a Red Ryder BB gun for his wanted Christmas gift. Watch how he tries to persuade his parents into getting one.
-Dr Seuss's 'How the Grinch Stole Christmas': There's two. The classic cartoon starring Boris Karloff as the voice, and the live-action with Jim Carrey. Watch both. In the land of Whoville, a strange creature known as the Grinch enacts a plan to deprive the Who's of their Christmas joy.
-Tim Burton's The Nightmare Before Christmas: It's a Halloween AND a Christmas movie. In Halloweentown, the resident Jack Skellington feels downtrodden and bored. He decides to pursue a different venue and puts his own take on another holiday, even going so far as to substitute in for Santa 'Sandy Claws' Claus.
-Jingle All the Way: Arnold Schwarzenegger stars as a dad who hunts for a highly desired action figure for his son. This movie will hit many of us in the feels, particularly if one had to deal with hunting down hot toys in the 1990s such as the Tickle Me Elmo.
-The Polar Express: This was originally a children's book. Then, it got adapted to a pretty good animated feature. It is about a boy who has doubts about Santa Claus, and gets whisked into an adventure where everything he doubts is tested against to find belief in the man in red.
-Miracle on 34th Street: Santa Claus visits New York City, gets a job at Macy's to proxy in as Santa, and somehow becomes an overnight sensation in the retail world. However, his identity is soon challenged from a place of mental insanity by the laws of men as he is put on trial to prove that not only does Santa Claus exist but that he is also Santa Claus. There's two versions: The 1940s version, and the 1990s version.
-It's a Wonderful Life: A man contemplating suicide around the holidays is given a divine intervention by an angel-to-be, and is shown what the world would be like if he did not exist.
-Love, Actually: This is more a romance movie set with Christmas as a backdrop. It features numerous characters in an all-star cast, each having their own interactions which lead to many merry pairings.
-Die Hard 2: The sequel to the original. It is yet another movie set around Christmastime, and features Bruce Willis as John McClane again who has to stop a group of ex-military personnel from holding an airport hostage. Not family friendly.
-Trading Places: Another movie set around Christmastime. A lowly hustler and a white collar businessman are unknowingly engaged in an experiment by two bored stockbrokers to see if success is hereditary or not. Not family friendly.
-Lethal Weapon: And yet another Christmastime movie. A detective contemplating suicide is regarded as on the verge of insanity. When a murder case partners him up with a 50 year old detective, both overcome their difficulties with one another to resolve the case as it digs deeper than either expect. Not family friendly.
---
Conclusion
Well, that's everything for this month. I hope everyone remains in good health, high spirits, and with great enthusiasm that this year will end on a positive note and will lead into next year on a more positive note. Be sure to go through the days and weeks ahead heralding all of the fundamental things that make the holidays worth celebrating: Peace on Earth, good will toward men (along with everyone else), a Merry Christmas, Happy Holidays, and a Happy New Year!
Until next time. See you, space cowboys Yippie ki yay, Santa Gruber!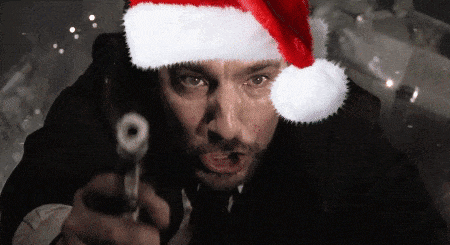 https://celestiaxiv.com/wp-content/uploads/2019/06/CEL_Banner_Contest.png
0
0
Scarlette Valanorr
https://celestiaxiv.com/wp-content/uploads/2019/06/CEL_Banner_Contest.png
Scarlette Valanorr
2021-12-06 00:49:45
2021-12-06 21:51:32
The Celestia Citizen (Queue Hard Edition)